Start your travel in comfort
Travelling without luggage is more comfortable and less stressful. Our luggage service guarantees you a relaxed departure. 
In the meantime we take care of your luggage and bring it to our meeting point in the departure hall before check-in. Now you can comfortably continue your journey.
Travel without luggage from and to the airport
Travel easily with public transport
Secure service through baggage screening
Follow your luggage with Track and Trace
Ideal for unconventional luggage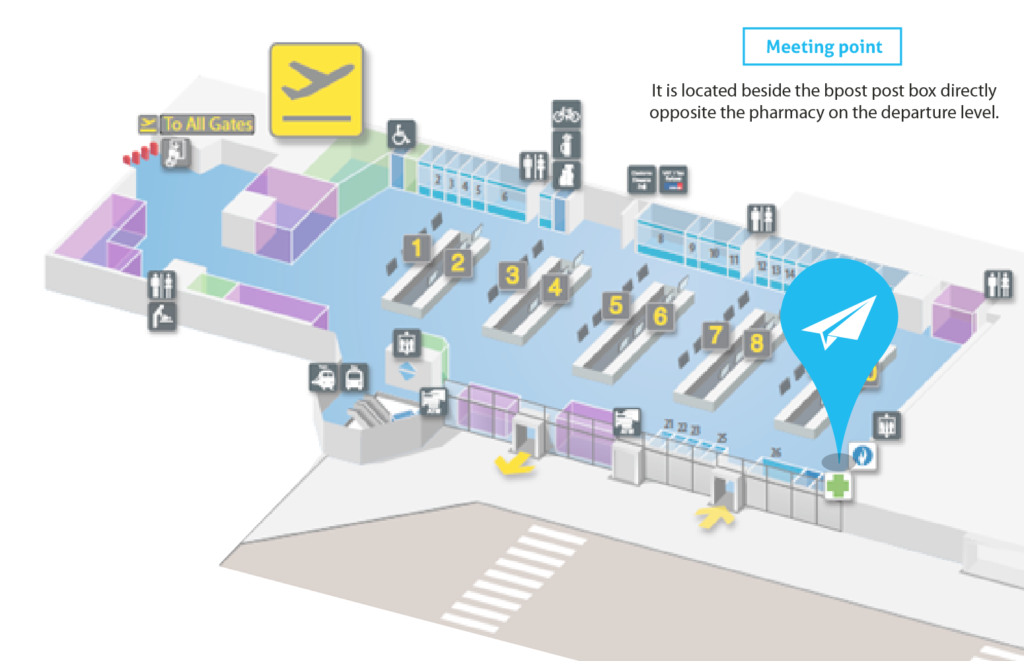 Our Drop & Fly Departure from the first to the last step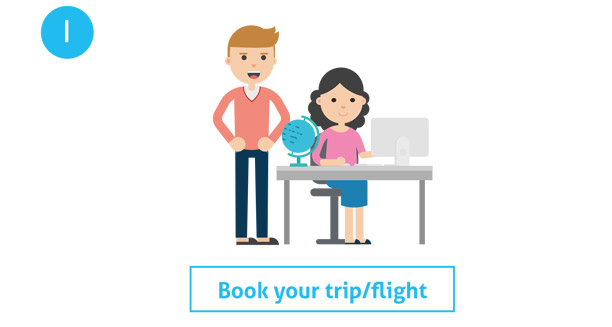 Book your trip/flight and keep your flight details at hand so that you can book our luggage service.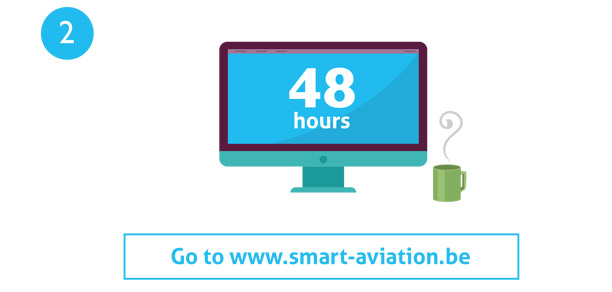 Book our luggage service online at least 48 hours before departure by entering your details and paying for the service.
At this point, you can also choose the time window within which your luggage is delivered: either in the afternoon or the evening of the day before your departure. The traveller must book our luggage service in person and be present when the luggage is collected.
What if you are not flying from Zaventem?
Unfortunately you cannot yet use Drop & Fly Departure in that case.
Check in online with your airline to obtain your boarding pass.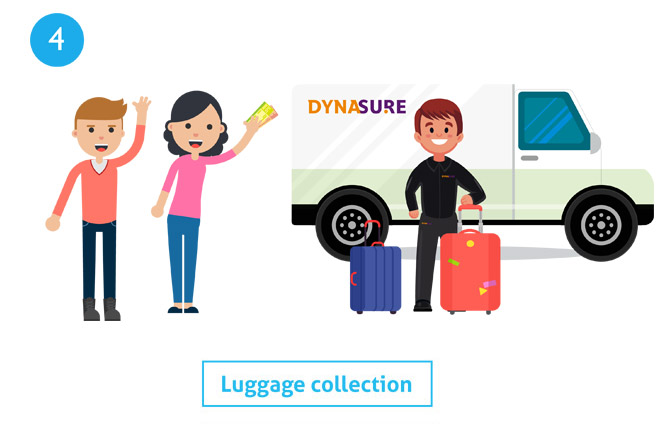 The day before departure, your luggage will be collected from your home or hotel by the Dynasure collection service (a subsidiary of bpost) and a label will be affixed.
Then it is taken to a storage area equipped with security cameras. 
Please note: keep your boarding pass and identity card / passport at hand for Dynasure.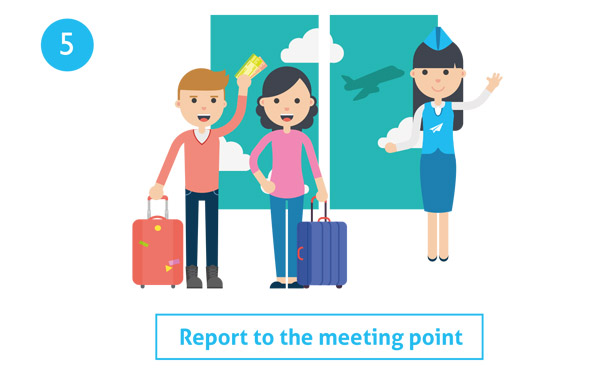 On the day of your departure, report to our meeting point in the departure hall in good time. Please call this number 5 minutes before you arrive: 0032 (0) 470/402.873.
That enables us to be standing ready to hand over your luggage when you arrive. You will find the meeting point beside the bpost post box directly opposite the pharmacy on the departure level.
Your luggage will be brought to the meeting point on the basis of your name and tag numbers.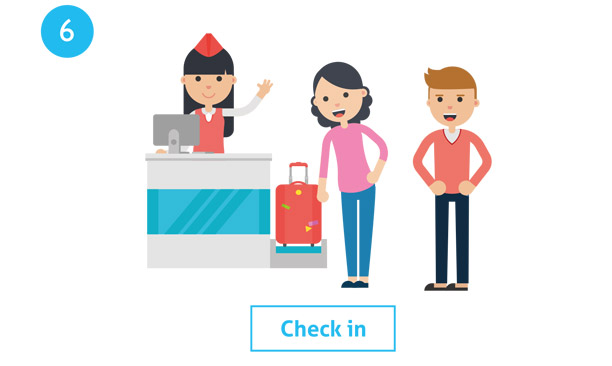 Check in with your airline. 
We wish you a pleasant journey and a pleasant stay!
Do you have any questions? Contact us